Kaijo Bonding Technology
Ultrasonic wire bonding is one of the most flexible techniques for making electrical connections in numerous fields. Since this technology can be performed instantly without melting metals, wire bonders using ultrasound are used particularly in the semiconductor manufacturing process of interconnecting electrodes and lead frames of integrated circuits with metal wires.

Kaijo continues to take on the challenge of joining materials other than metals, as well as joining dissimilar metals.

Fine interconnections
The protruding electrodes on a silicon chip or substrate are called "bumps". It is possible to form bumps with a diameter of 30 μm from ultrafine wires with a diameter of 15 μm. Since the tip shape of the bump can be processed, this technology can be used in many areas.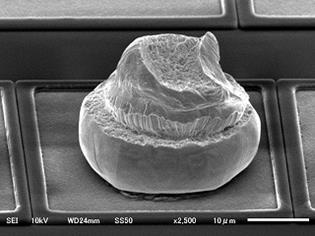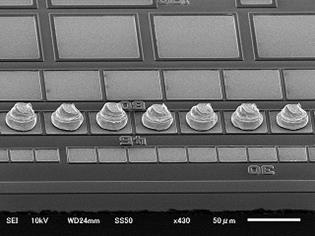 15-µm wire into 30-µm bump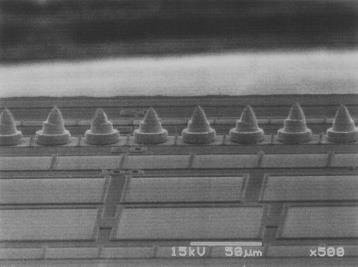 Stud bump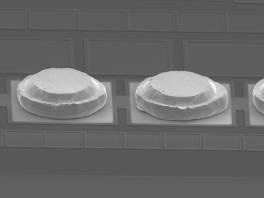 Leveling bump
Flexible wiring
Kaijo has a variety of fine wiring technologies cultivated in wire bonders.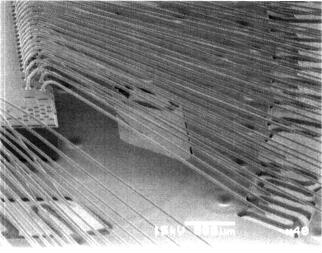 Alternate wiring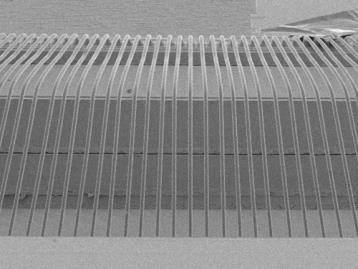 High stepped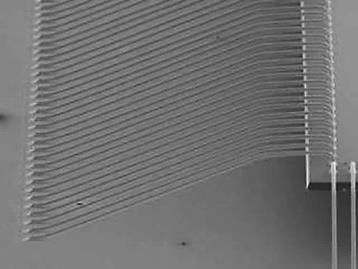 Overhung chip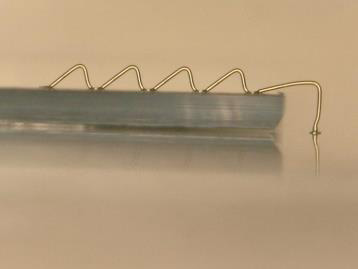 Chained loop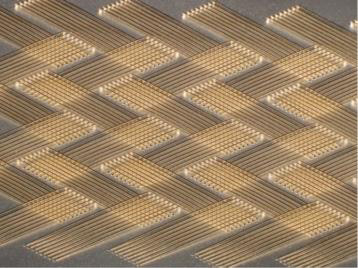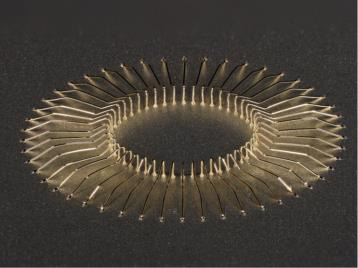 Flexible wiring and high repeatability
Differently shaped electrodes
With Kaijo's unique technology and experience cultivated for many years, ultra-fine wires can be formed into various shapes for different applications. We support wire materials such as Au, Ag, Cu and Pt.

Using the loop as a contact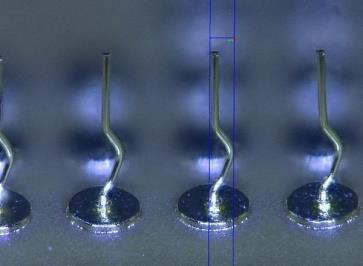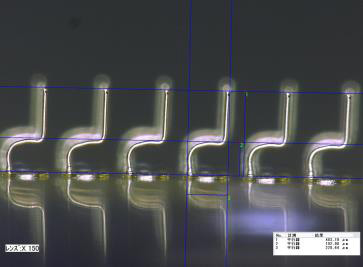 Contact with spring functionality due to bending of wire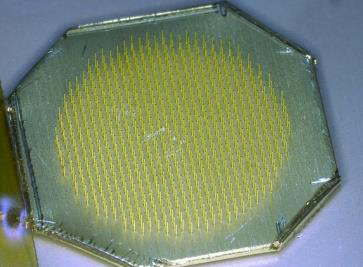 Example of Au electrode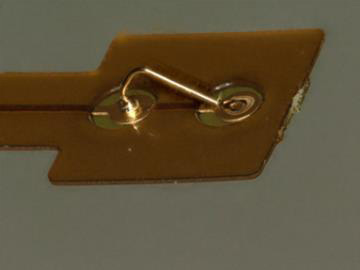 Coated wire bonding
Kaijo have bonding know-how for wires coated with polyurethane and polyester. This drastically reduces manual soldering and both saves labor costs and drives automation.

A patent has been applied for a technology that removes the coating by ultrasound and splices wires.

A metal bonding tool breaks the coating using ultrasound. At the same time, electric current is conducted into the wire via the tool to heat and bond it instantly.
Solid-phase bonding
Kaijo offers solid-phase bonding for the following materials:
Base material
Wire
material
Au
Ag
Cu
Al
Pt
Stainless
Steel
Ti
Ni
Au

Ag

–

Cu

–

Coated Cu

–

Al

Pt

Stainless Steel

–
Stainless steel on copper

Copper on titanium

Aluminium on stainless steel