Quava
Kaijo Quava is a megasonic generator for cleaning systems designed for powerful and precise cleaning of semiconductors, flat-panel displays, hard disks, and solar components. It meets high requirements for cleaning processes in manufacturing by effectively removing sub-micron particles. Constant output is controllable with the digital display with a detector function for upper and lower limits. An internal CPU enables communication with a host computer to control output power and provide feedback of the operational status. Advanced system technology provides efficient oscillation with uniform cleaning.
If you have any questions about using Quava Megasonic for your application, please contact us by e-mail.
Benefits
High quality and industrial-grade reliability at competitive pricing
Cost-effective and easy to use
Improved cleaning of manufactured products
Output power can be adjusted between 1 W and 1200 W

No field calibration required, allows simple replacement
Selectable cleaning frequency to fit your requirements
Can be used as direct replacement for older Kaijo generators
Features
Four different oscillation modes available
Powerful 1200 watts maximum at 430 kHz, 750 kHz or 950 kHz
Automatic frequency tracking
Removable matching box
Programmable soft start and soft stop
One generator may be used for 10 frequencies from 26 kHz to 950 kHz
Compatible with all Kaijo transducer arrays
Quava megasonic oscillation modes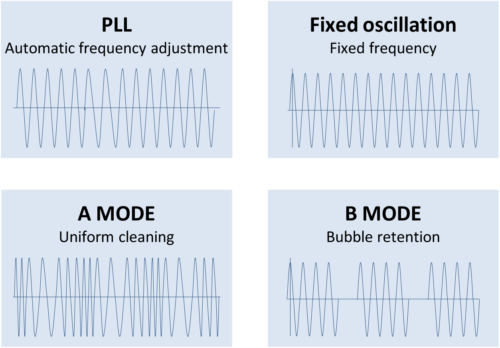 Quava offers four different oscillation modes
Quava Specifications
| Model | 70110 (QS-020CE) |
| --- | --- |
| Max. output | 1200 W |
| Frequency | 430 kHz / 750 kHz / 950 kHz |
| Oscillation modes | PLL / Fixed / A Mode / B Mode |
| Power supply | AC 200–240 V, 50/60 Hz |
| Consumption | 10 A |
| Dimensions (W × D × H) | 430 mm × 418 mm × 148 mm |
| Weight | 17 kg |
Transducer plates for wafer cleaning

The transducer plate provides a highly uniform cleaning density (up to 5.4 W/cm²). It is fixed directly to the cleaning tank by bolts.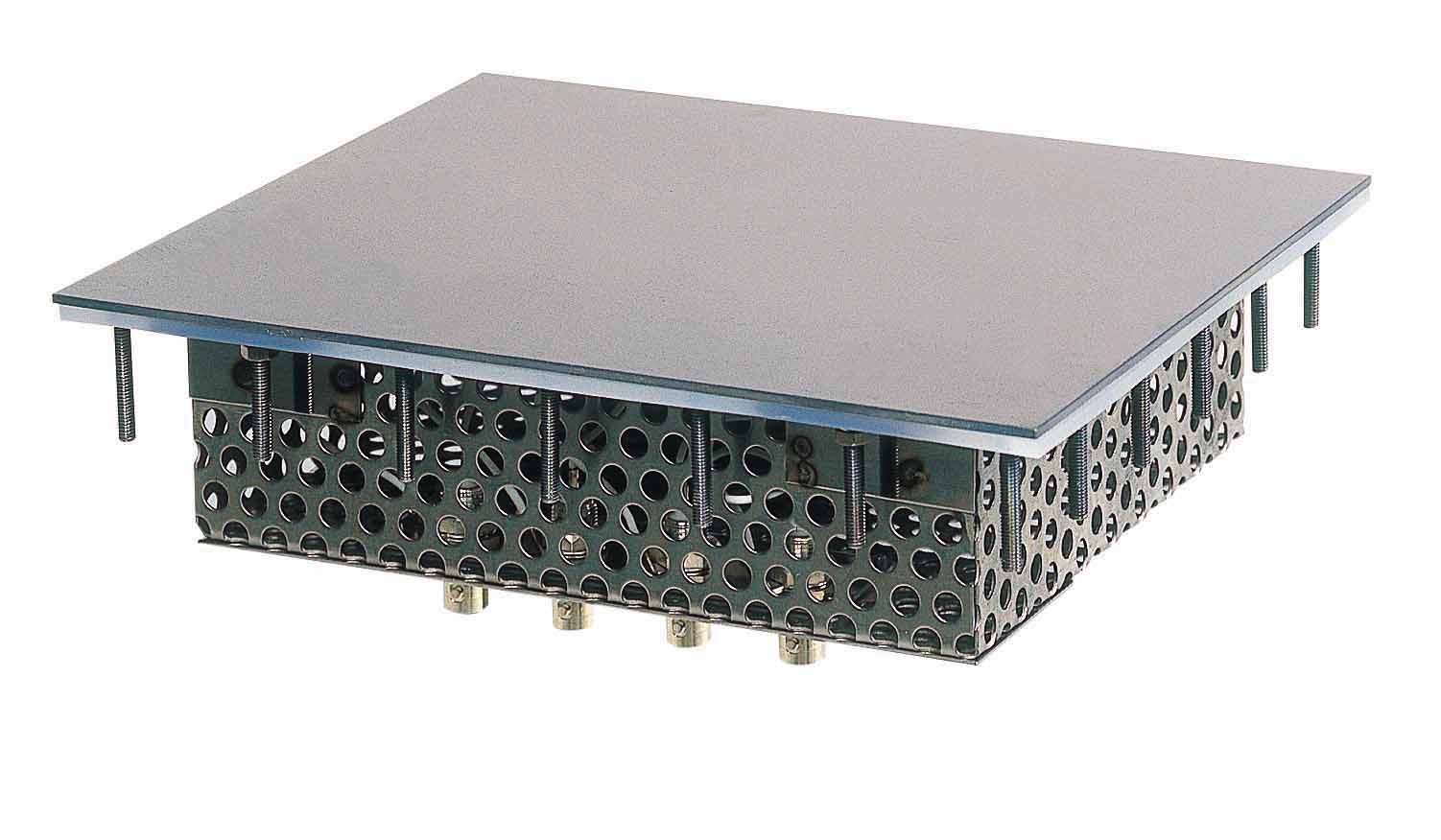 Transducer Plate Specifications
Model
7857S
8857S
98SL
Wafer size
6"
(152 mm)
8"
(203 mm)
12"
(304 mm)
Max. Input
300 W
× 4
300 W
× 6
300 W
× 16
Frequency
950 kHz
950 kHz
750 kHz
Effective area (mm)
136 × 163
165 × 215
275 × 319
Plate material
SU316L
Transducer element
PZT
Heat-resistant temperature
70 °C
Outer dimensions
(W × D × H, mm)
185 × 215 × 55
255 × 305 × 55
410 × 340 × 65
Installation
Bolt fixation